Can you solve the puzzles, crack the code and unriddle the riddles in time to rescue Mr Tumnus and save Narnia? In order to slow down the White Witch, Mr Tumnus has locked up his house and left inside a series of clues, keys and codes to enable you and your team to stop the White Witch from turning hearts to stone and enforcing a permanent freeze over the whole of Narnia but time is ticking. Thankfully, a Dryad, one of the Narnian Tree Spirits which have not yet come under the spell of the White Witch, can be found in the woods and will be on hand to help teams fathom their way through the challenge. Even so, from entering you will have 45 minutes to unlock the house; will you find everything you need to save Narnia before the wolves arrive?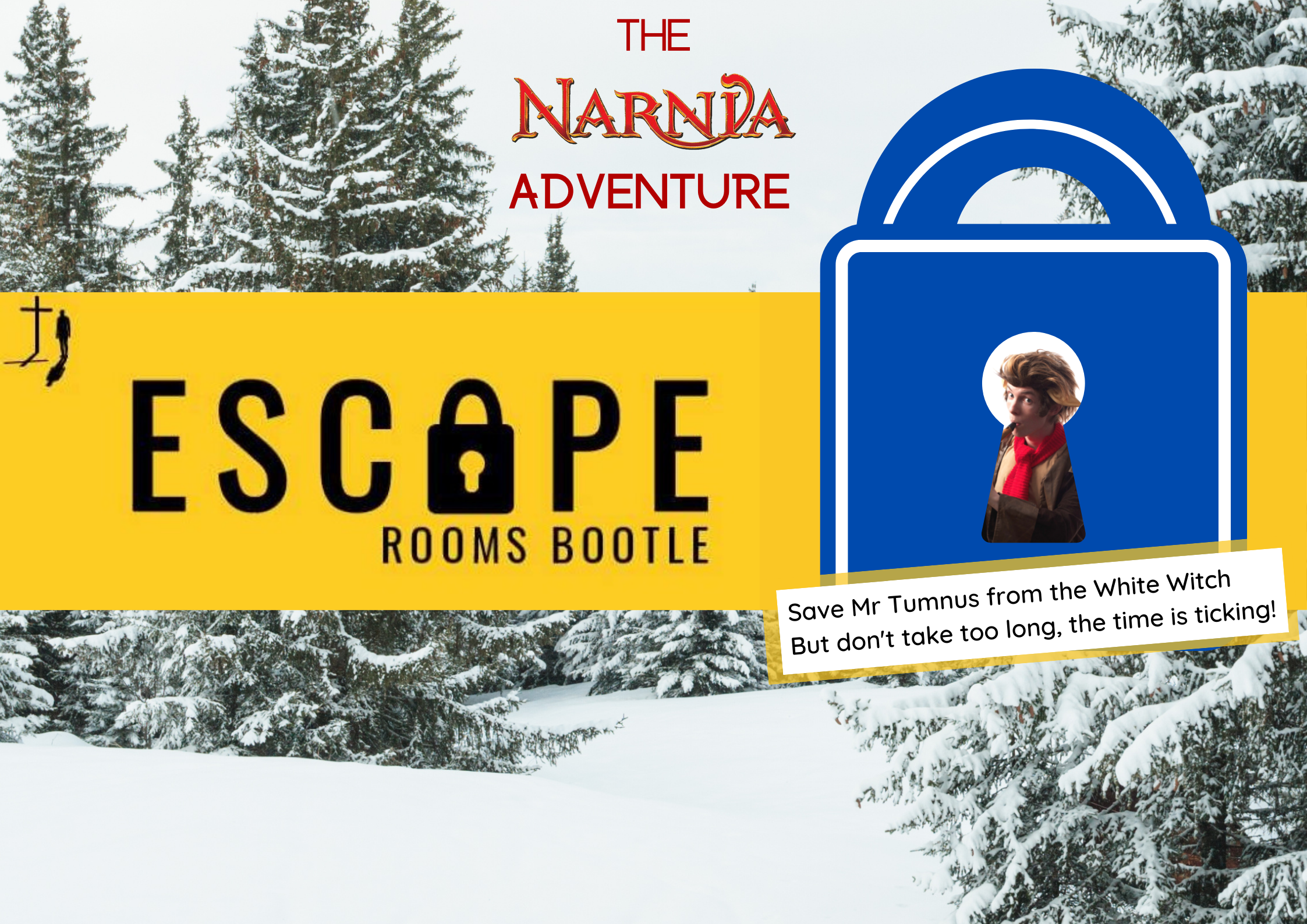 Can you do it?  Book now to find out! 
The Narnia Escape Room is great for parties of adults and family groups where children are of 8 years and upwards. Children must be accompanied by at least one responsible adult. The Escape Room costs £40 for groups of up to 5. 
We'll be opening more escape rooms in the future too so watch this space!